Did you know that companies that utilise online learning technology boost their employee engagement by 18%?
As the world evolves, so do company procedures. Digital innovations lead to new rules and guidelines that people need to know and follow. Offering training to your employees helps them keep their skillset up-to-date and fuels their motivation. Any investment you put into your employees will boost morale and lead to increased productivity.
Traditionally, creating online training courses required you to collaborate with experts in information technology, software development and instructional design. Today, digital tools take care of complicated coding and development, making the process much easier for employers looking to upskill employees.
But what do you need to keep in mind when creating your own online training course?
Join us as we explore how to create online training, the advantages and disadvantages of online training, and how to get the most out of your online training course.
Define your learning goals
When creating online training for your employees, students or customers, you should first decide what you want to achieve. Think about who you're creating this training for and how the training will help you achieve your business goals. Do you want to improve customer service, or reduce error rates? Or train your staff on a new product?
By defining your learning goals, you give your online training a purpose and provide a target for your employees.
Choose your topic
Make sure you choose a topic that solves a specific need or issue in your business. Maybe you're a bar owner looking to train your staff on cocktail making, or perhaps your employees need a simple safety training course.
As part of choosing a topic, think about your audience. Who are you creating your course for? Will your training involve the whole business or just one specific department? Your course will look very different depending on your chosen audience, so make sure you know who you're targeting.
A great way to do this is to gather key information about your target audience and turn it into an audience persona. Include job title, knowledge level, sector, skillset, and any other data that applies to your requirements, such as previous training. Also give your persona a name, age, gender and personality traits to make it more relatable.
Gather your research materials
Start gathering your research materials by checking your company's existing resources. Useful materials could include manuals, online libraries, existing presentations, webinars, and product demo videos. Allow your employees to review your content to see what they need to learn.
If you don't have existing company resources, you may need to create your materials yourself by gathering information about relevant topics to then include in your course materials.
You can also use a course builder tool, which is like a website builder but specifically for building online courses. A course builder will help you create and organise your materials, and design your online training course to best suit your requirements and goals.
Structure your training course
Now it's time to organise your training course and think about your employee learning paths. How many modules will you need to train them properly?
Create each module to increase in difficulty, and choose how your employees should demonstrate the knowledge they gained in the previous module. Include tests, surveys or quizzes to help your staff put their new knowledge to use and learn from feedback. The feedback you get from these tests will also help you to track their progress as they proceed from one module to another.
Create your training content
You can choose to create your course from scratch, but the easiest way is to use existing course templates. That way, you'll have a tool that simplifies the process and helps you pick the design for your online training.
Do you want to use active content where your employees are required to take in interactive activities? Or is a more passive approach of just listening and watching more appropriate? Whatever method you choose, make sure your training aligns with the learning goals you set at the beginning.
Track the training progress
You need to track the progress of your online training course to make sure it's useful to your employees and helps you achieve your learning goals. A survey showed that 40% of employees leave their jobs within a year if the training they receive is inadequate.
The best way to track your online training for employees is by using an online training platform to help you manage your employees' training schedules, and keep track of engagement, results, and completion dates.
Also, take the time to communicate with your employees. Allow them to rate and leave comments about your online training to get valuable feedback about what works and what you need to improve.
Advantages and Disadvantages of Online Training
In addition to boosting employee productivity, as we mentioned earlier, online training comes with other excellent advantages. Here are some examples of the main perks of online training:
Cost-effective
The average cost for in-person professional training in the UK is £400-£3,000 plus potentially added expenses for commutes and accommodation. Online training is excellent if you're on a tighter budget since you don't need to cover commute costs, lunch, or meeting rooms for your employees. If your company needs to train hundreds or thousands of employees, online training can reduce the cost.
Flexible
Another advantage of online training is the flexibility it provides. Employees can access the training course regardless of their location, making it an excellent choice for global organisations. Online training is also very scalable as you can use the same course to train as many employees you want for years to come.
Easy access to resources
Online training makes it easy for employees to access resources by simply logging into the company's training platform. With online training, employees can complete their course with or without instructors as long as they have the necessary materials.
Disadvantages
Less interaction with your employees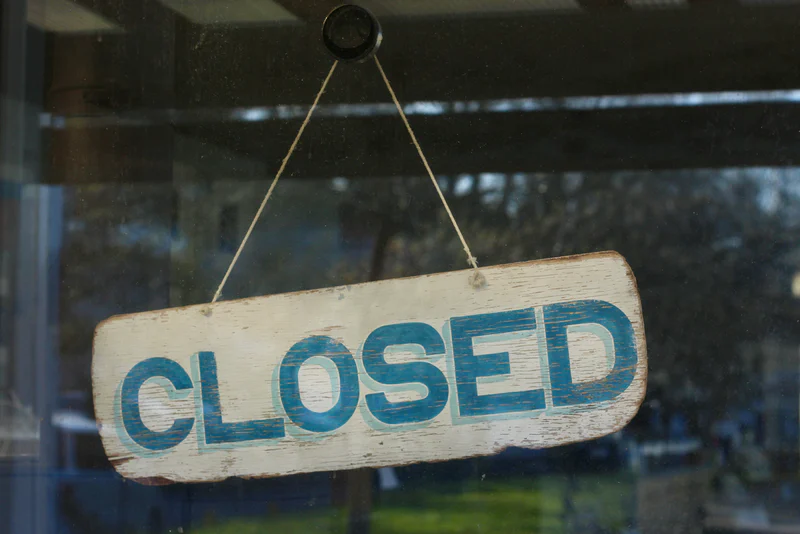 Some research shows that face-to-face interaction is essential for innovation and developing relationships and networks. Employees may feel demotivated to complete their training without a course leader to support them. Employees also have different learning styles, which can be challenging to manage through online training.
To overcome this challenge, make sure your course includes interactive exercises to keep employees involved and motivated.
Can feel isolating
When taking an online training course, employees may have questions that the instructor isn't able to answer directly. Research shows that lonely employees demonstrate poorer performance. Without face-to-face interaction, employees may feel isolated, and thus, less motivated to learn.
To make employees feel more involved, make sure your online training has forums and discussion groups where your employees can interact with each other.
3 Ways to Create Online Training for Employees
Include interactive materials to make your online training engaging for your students, staff or customers. Mix up your reading materials and videos with interactive presentations, quizzes and videos, and even workshops.
People don't like wasting their time searching for materials or trying to figure out what to do next. That is why our easy-to-use course creator allows you to create beautiful and straightforward courses in minutes. We've designed our templates to be easy to navigate, and you can design them to fit your requirements.
Your brand is important, so add a personal touch by designing your course to reflect it. Use your company colour scheme, add your logo, and name your subdomain to make it yours.
Create Your Own Online Training Course with Tayl
At Tayl, our mission is to make it easy for you to automate processes and create learning journeys for you and your team. Our comprehensive course builder lets you create anything from a module-rich marketing learning hub to a five-minute fire-safety check.
We also offer an all-in-one training toolkit that lets you set deadlines, see staff progress, and grade courses.
Contact us or sign up to build your online training course today.