Most businesses probably didn't expect to face the challenge of welcoming, setting up and training new team members without actually seeing them in person - but here we are.
Out of all the challenges remote working presents, starting out strong by making the right first impression is arguably one of the most important elements to get right.
Companies with an effective onboarding process increase their new hire retention by as much as 82%. A weak or rushed onboarding process can significantly affect the confidence, productivity and overall performance of new employees.
Without face-to-face interaction it's more essential than ever to have an effective remote onboarding and training program in place.
So how do you onboard new employees remotely to secure long-term success for your organisation?
How To Onboard New Hires Remotely
Provide Electronic Contracts, Forms And Handbooks For Simple Digital Employee Onboarding
It's exciting to onboard new team members and see your organisation grow, but it's important not to jump ahead and rush through the essential HR employee paperwork and handbooks.
Trust, reliability and transparency are the foundations of successful remote working, so making sure new hires get off to a good start is key. In a typical office environment, having new team members sign contracts is normally a painless process. But printing, scanning and emailing copies from home is a different story.
The good news is that employee contracts and legal documents can be signed electronically, saving time and resources. Intuitive software from Tayl allows employees to sign documents safely and securely from anywhere, taking the headache out of remote onboarding for everyone involved.
To make the digital employee onboarding experience as immersive as possible, be sure to help new team members understand your company culture. You can do so by sharing digital employee handbooks, presentations about your company values, and any relevant videos from leaders in your organisation.
Supply Essential Equipment Shortly After Onboarding Remotely
At the earliest opportunity, make sure your new remote employees have all the tools they need to comfortably get started.
Telecommuting isn't easy without a work laptop, phone and stable internet connection. If a new employee's role involves a lot of phone calls or video conferences they may also need a headset or webcam. Supply the essential hardware to avoid any hiccups or technical problems.
On top of that, working remotely requires your staff to have the right software programs, and know how to use them properly. Take the time to ask your IT department to help new hires with any software setups, if needed.
How To Effectively Manage New Remote Employees
Set Up Meetings With Other Members Of Your Remote Team
Not being in the office on a daily basis can make it difficult for new remote workers to integrate into your team culture. Encourage communication and "watercooler chat" among your team members to make the new employees feel included from the get-go, and avoid feelings of isolation.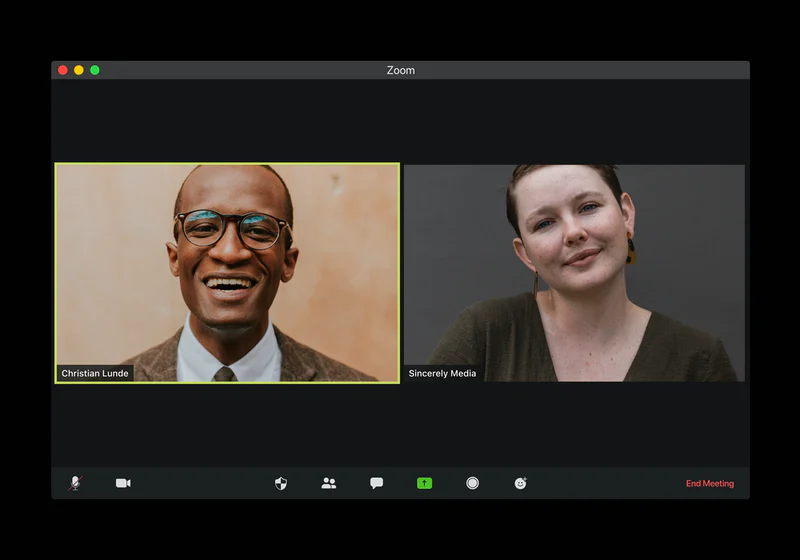 To make new hires feel like part of the team, arrange a mixture of one-on-one and group calls with other staff and managers they'll be working closely with. Doing this will help your new employees put names to faces and learn all about the professional team.
Regular communication between remote employees and managers helps to build trust and streamline collaboration. So make sure to capitalise on opportunities for remote teammates to interact.
Schedule Regular Update Sessions Beyond The Initial Remote Onboarding Process
As a leader in your organisation, consider setting up regular check-ins for new employees to field any questions and have any issues resolved.
It's a good idea to schedule update calls after their first week, month and quarter. If possible (and if safe to do so), arrange for your new employee to visit the office for an in-person meeting.
When onboarding a remote employee, always make it your goal to go out of your way to show them they're a valued part of the team, even out of the office.
How To Make Onboarding Engaging
Plan And Organise Role-specific Training Programs
Remotely training new employees is undoubtedly more challenging with less real-time communication than you would have in an office space.
While remote training might seem like swimming against the tide, planning and organising online training programs ahead of time will help you meet the needs of your new employee with ease.
When preparing online training, the most important thing to think about is the person receiving the training. Make sure the platform you choose is user-friendly with clear access to easy-to-understand training materials that are guaranteed to deliver a smooth and thorough onboarding process.
Investing in effective training at the start means new team members will learn new skills that improve productivity, reduce mistakes and more easily contribute towards building a stronger work environment.
Familiarise New Remote Staff With Your Company Culture
The first days of remote onboarding should be used to set clear expectations and show new team members just how great your company culture is.
Your remote workplace will likely have a different company culture to your in-office one. Integrating new hires into your existing team and creating a friendly atmosphere among colleagues requires a proactive approach.
A great way to help new employees get to know the team is to schedule a weekly video call with a relaxed agenda for employees to socialise. Regular meetings add structure and will help new and existing employees feel more in control of their mental health and daily work life.
Training new employees doesn't have to be a dull experience. Create interactive training courses that are fun and user-friendly, and include games or quizzes to boost engagement. Make training even more interactive by following up after each session to answer any questions your new employees might have.
Consider recording product or service demos that explain the key features and benefits of your business offering as part of the digital employee onboarding process. Add a personal touch by designing your course in a way that helps new employees get familiar with your brand.
Onboard New Staff Easily With Tayl
During the early days of onboarding remotely, it's essential to help new employees understand company culture and goals, connect with other team members, and gain relevant skills.
Tayl's all-in-one training solution makes it simple for you to upskill your staff from anywhere. Our comprehensive course builder lets you create anything from a module-rich marketing learning hub to a five-minute fire-safety check.
We'll help you access training courses and templates, track employee progress and make a success of remote working from day one.
Contact us or sign up to build your online training course today.