In the UK, food business operators have a legal requirement under EC Regulation 852 to ensure all food handlers are trained in food safety and hygiene to a level appropriate for their work duties. Having a specific food hygiene certificate isn't necessary, but you must be able to prove that all staff have received adequate training in food safety, such as by:
Training on the job
Self-study
Relevant prior experience
You will need to have evidence that these forms of training provide staff with the appropriate knowledge and skills to ensure food safety. This evidence may be requested by an environmental health officer when they visit your business, so it's very important that you can prove this training was delivered in a sufficient and factually-correct manner.
Many food businesses choose to train staff using accredited online courses, as this ensures they are equipped with the right knowledge and skills for their role, and has the added benefit of being easy to provide evidence to an Environmental Health Officer (EHO).
But with so many different courses available online it can be difficult to determine which one is the one you need. Which course will fulfil the legal requirement for staff training? What level of food hygiene certificate do supervisors need? Do I need a food hygiene certificate if I make and sell food from my home?We have created this handy guide to the three levels of food hygiene certificate to answer the above questions and help you decide which course is right for you or your staff.
Level 1
This level of food safety and hygiene training is the most basic and gives learners an introduction to the core concepts of food safety including, food safety hazards, cleaning routines, cooking temperatures, cross-contamination, personal hygiene and food storage. Level 1 is suitable for staff who don't handle food directly, or only handle low-risk or already packaged foods.
Examples of employees who may benefit from Level 1 food safety training include:
Front of house staff such as waiters and bartenders
Back of house staff such as kitchen porters
Retail workers who sell or stock food in their role
Food delivery drivers
Warehouse staff
Level 2
The next level of food safety and hygiene training is Level 2, which is necessary for anyone who handles, prepares or cooks food in their role. At this level, training provides an understanding of safe practices and procedures, such as safe cooking temperatures and cleaning schedules. Courses at this level also cover how to control food safety risks through things like controlling contamination, maintaining personal hygiene and storing food correctly.
Level 2 courses can apply in a wide variety of settings. Some examples of employees who might need a level 2 certificate in food safety and hygiene are:
Chefs and kitchen assistants
Supermarket staff who work in delis or bakeries
Food and drink manufacturers in factories
Catering staff, including those in hospitals, care homes, schools and prisons
Takeaway and burger van employees
Everyone who works in a role that involves directly handling food has a responsibility to make sure food is safe for consumers to eat.
Level 3
The final level of food safety and hygiene certificate is targeted towards supervisors, managers and food business owners. Level 3 courses. Any business that has staff who handle food under supervision must have at least one person with a level 3 food hygiene certificate to ensure compliance with EU regulations on the Hygiene of Foodstuffs. This course covers similar content to Level 2, but also includes information and knowledge on how to train staff in food safety and ensure best practices are followed.
Some specific roles that may need a Level 3 certificate are:
Restaurant and cafe owners
Head chefs or other senior kitchen staff
Landlords and food business owners
Supervisors or managers of fast-food and chain restaurants
Level 3 food hygiene courses should also cover HACCP principles and food safety management systems. There are also separate HACCP courses available.
Refresher and Ongoing Training
There is no legal requirement for how often food safety certificates need to be renewed. However, all staff who work with food should have up to date knowledge of best practices in food safety. For example, if there is a change in food safety legislation, or the way the food business is run, employees should receive up to date training. Any additional training should be recorded in case an EHO requests to see it.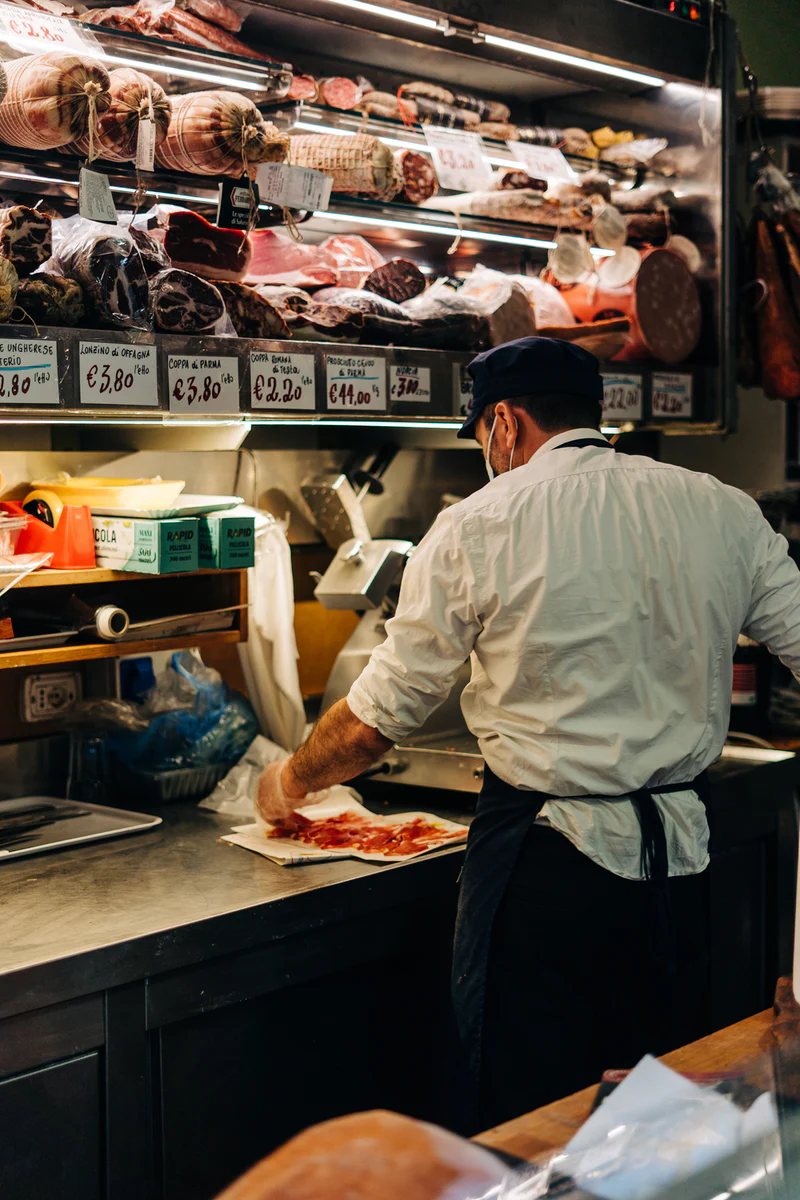 What if I am selling food from home?
Anyone who regularly handles, prepares or cooks food for public consumption must make sure they have adequate food safety and hygiene knowledge in order to protect customers' health. From home baking businesses to food delivery services, more and more people are running food businesses out of their homes. Like larger businesses, it is not a legal requirement that home cooks have a food hygiene certificate, but they still need to demonstrate high standards of food preparation, handling, storage and serving. An online food safety course can be one of the most efficient and cost-effective ways to improve your knowledge and prove due diligence if necessary. Some examples of people who can benefit from food safety training are:
Bakers selling cakes and other goods from home
Owners and staff of burger and takeout vans
Home cooks running food delivery businesses from their home
With our online training platform, you can access all three Food Safety and Hygiene courses and more, which will generate a PDF e-certificate on completion and is a great way to make sure you have the right knowledge to run your food business safely and allow you to prove compliance to an EHO.